DC Hood Cleaning – Hood Cleaning Services – Washington, DC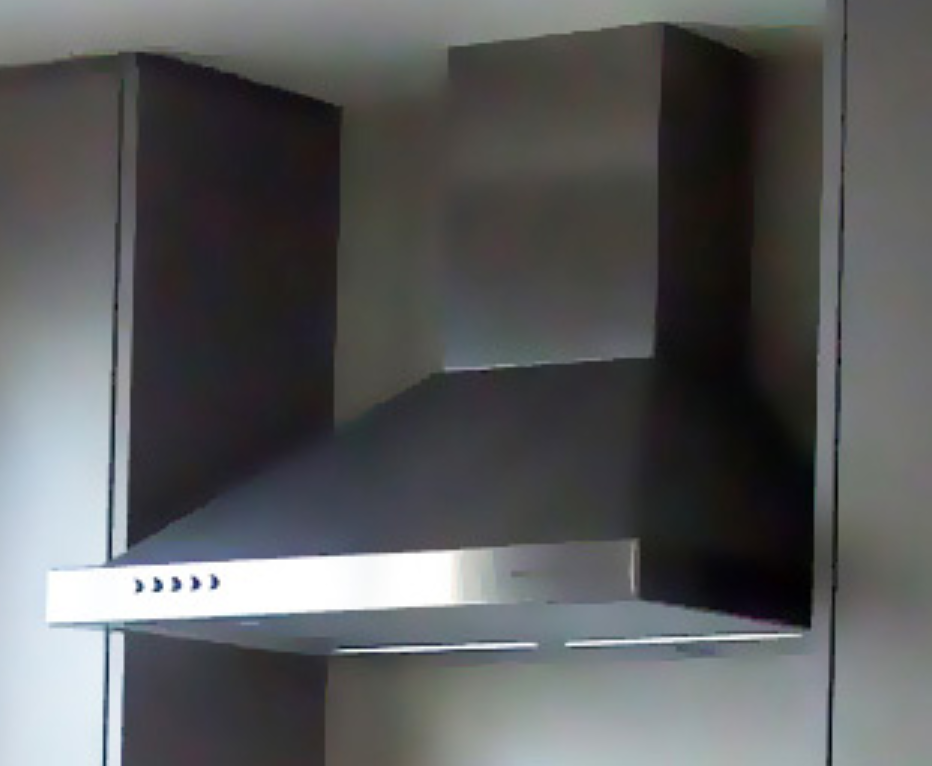 Hood cleaning is an important part of restaurant maintenance, and it's critical that you choose a qualified and reliable company to handle the job. Washington residents can trust DC Hood Cleaning for all their hood cleaning needs. We have years of experience in the industry, and we use the latest technologies and equipment to get the job done right. Plus, we're always here to help with any questions or concerns you may have.
If you are looking for a fast and reliable hood cleaning services in Washington DC, call our team at DC Hood cleaning (202) 953-5165 today.
Commercial kitchen exhaust system grease build-up removal is known as hood cleaning. If you have a restaurant, then you know that staying on top of this task is crucial to the success of your business. A greasy hood can negatively impact the taste and quality of your food, which in turn reflect poorly on health standards.
DC Hood Cleaning is here to take care of all your needs in this ever-so-important arena. Call us today at (202) 953-5165 to find out everything you need to know about our services.
One must never take hood cleaning for granted or neglect it at any time. Here are five solid reasons:
Health Standards. If you don't keep your hood clean, it will soon become evident to both you and your customers. For example, if the food starts tasting bad, that may be a sign that it's time to give the hood a good cleaning. Furthermore, poor ventilation is one of the many things health inspectors check for; if they find that your establishment isn't up to par where this is concerned, then/you could face some serious penalties. Finally, always make sure that any products your employees are using are safe and not harmful in any way.
Food Quality. Cleaning your hoods is important to ensure the quality of your food. If there is grease build-up, it will affect the taste of your food, which can sometimes be dangerous. Ever eaten at a place that tasted something strange? It may have been because the owner neglected to clean their hoods properly.
Keep Customers Happy. Aside from the legal implications of having an unclean kitchen, it also reflects badly on your business. If a customer can see grease and grime build up in your cooking area, they're going to lose faith in your food quality – no matter how great it may taste. Even if you think the outside of your hoods looks presentable, it's important to never neglect their maintenance. A quick cleaning every few days will ensure both delicious food and satisfied customers.
Cost. Your hoods play an important role in your business by removing smoke and steam while cooking – if you don't take care of them, it'll cost you more money down the line for things like repairs. Furthermore, a build-up of grime can cause damage to other parts of your kitchen or create fire hazards.
Avoiding Lawsuits. If you have a business, it's not only your job to make sure the building is up to code–you also have to ensure that employees are following health regulations. If you go too long without having hood cleaning done, there could be an accident involving oil splatter or something similar which can cause injuries. Neglecting your cleaning duties could result in lawsuits and cost you money in the future, so it's important to never ignore them.
You can never be too careful with cleanliness, especially when it comes to your hoods. Regardless of how busy you are or the condition they're currently in, make sure to give them a good cleaning. If necessary, don't hesitate to consult (or hire) a professional cleaning company—like DC Hood Cleaning—to help out. Call us today at (202) 953-5165!
DC Hood Cleaning Services
Rooftop Grease Containment
Many restaurant owners are amazed by the sheer amount of fat, oil, and grease that accumulates on their business' rooftops. They can't fathom how such a large volume of icky stuff could cake onto the rooftops of their businesses. Not only does this build-up attract pests, but it also creates many different problems.
Here's the thing: Over time, grease from your kitchen's cooking gets pulled into your hood system like it should (a fan typically pulls smoke and grease-smelling air out of the kitchen to the roof). However, all that greasy buildup can begin to clog or damage your restaurant's ventilation. If the grease starts to drip, it could ruin your kitchen walls and ceilings with stains, or cause a fire. If it drips onto any electrical components such as light fixtures and switches, this will create several hazardous electrical issues. Keep in mind that the fire suppression system on your rooftop is probably connected to your ventilation system. If there's a grease build-up in the Ventilation, it will put customers and employees at risk because when it comes time for a fire, the rooftop won't be able to function correctly.
If you own a restaurant with a rooftop grease containment system, then you need to be aware of how this will affect your business. While you may think that there's nothing you can do about it, the truth is that there are things you can do to prevent it from happening. And if your rooftop containment system is already clogged up with grease, then DC Hood Cleaning can help get it clean and look like new again.
DC Hood Cleaning has made a name for itself in the hood cleaning industry because of our dedication to providing you with exemplary service at fair prices. We offer our services for both commercial and residential customers throughout the Washington DC area, including businesses in Chevy Chase, Fairfax, Bethesda, Brock Hall, Mount Vernon, Arlington, and Springfield. Call us today at (202) 953-5165 to find out more information about what we can offer you and your business.
Kitchen Hood Cleaning and Safety
A cluttered and dirty restaurant hood can be very dangerous, leading to harmful consequences such as an accumulation of grease, dust, and debris. This not only creates a fire hazard- there are over 5,000 kitchen fires in the US every year- but also opens the door for oil splattering accidents which could cause serious injuries. We understand at DC Hood Cleaning that this is a vital task that many restaurateurs ignore because it's yet another cost on top of already running a business. Cleaning your restaurant's hoods is essential for maintaining a safe and healthy environment for your patrons and employees. We offer a variety of different services to help you keep your hoods clean and prevent accidents.
A clean and well-organized kitchen is essential for any business, but especially for restaurants. For example, you need to make sure that your fire suppression system is regularly serviced and in good working order. You also want to be sure that your employees follow proper safety procedures when it comes to things like oil splatters because this can lead to terrible burns or something even worse. That's why you mustn't neglect cleaning your hoods. Or better yet, having them cleaned by a professional crew regularly.
Operating a successful restaurant business involves worrying about many factors, from hiring staff to having up-to-date fire suppression systems. Then, of course, there's exhaust hood cleaning; it's crucial to regularly clean all areas of your eatery but especially important for maintaining sanitation in the kitchen and preventing fires. If you're a restaurant owner, then you know how important it is to keep your hoods clean. Neglecting to do so can lead to big problems, such as an increase in health code violations or even oil splatters that result in fires or other injuries. If you need help keeping your hoods clean and are located in Washington DC, then contact DC Hood Cleaning for exemplary service that you won't soon forget.
If you are located in the nation's capital and would like more information on how DC Hood Cleaning can help you with your kitchen hood cleaning, then please feel free to contact us at (202) 953-5165. Or if you'd like to go ahead and contract our services, then please request a bid online.
PTAC Cleaning
Not only does our company offer professional air conditioner cleaning, but we are also experts in PTAC unit installation and maintenance. Countless commercial buildings, like restaurants, schools, and hospitals have PTAC units installed because of their many benefits. More and more homes are opting for PTAC units as well.
To help you keep your PTACs in good condition, we offer a cleaning service that will remove mold, bacteria, and contaminants. By keeping up with regular cleanings you will be able to ensure that your systems are working properly while also preventing any future problems from occurring.
Our PTAC cleaning service is budget-friendly, so you can wash your units regularly without going over your spending limit. We are aware of how critical it is to maintain cleanliness and optimal function in your units, therefore we guarantee that you will be content with our work. Call us at (202) 953-5165!
Fast, Reliable Kitchen Hood Cleaning
Washington DC's best source for professional hood cleaning is right here at DC Hood Cleaning. You'll get a fair, honest job (yes, even though this is Washington) at rates that won't put you out of business. We care just as much about meeting health standards as you and will make sure that your kitchen hoods are sparkling clean and safe.
When you hire DC Hood Cleaning, you can be sure that you'll get fast and reliable service. We know how important it is for a restaurant to have working hoods, so we will arrive promptly and work quickly without compromising on quality. Our staff is courteous and professional, so you won't feel like a fish out of water when we come in to help. 
On top of that, our services are affordable for any budget – all without sacrificing quality! We use the latest equipment and techniques to give your kitchen hoods the best cleaning possible. So don't waste time with sub-par cleaners- call DC Hood Cleaning now and let us make things spic and span.
We offer a wide range of kitchen hood cleaning services in DC to meet the needs of every commercial kitchen. With our competitive rates and professional technicians, we can ensure that your kitchen is left spotless and ready for service. We pride ourselves on being thorough, so you can be confident that when we leave your facility will be ready for more business. Dial (202) 953-5165 now!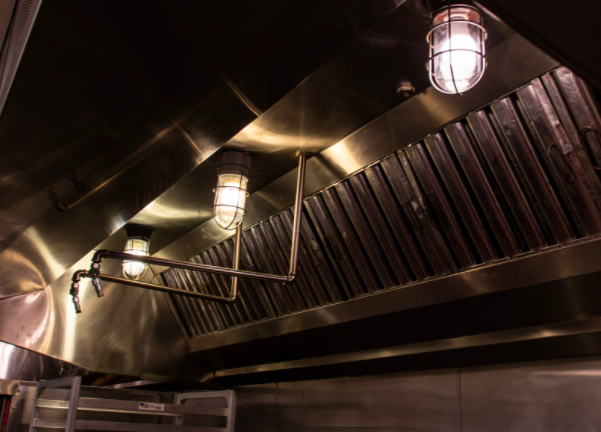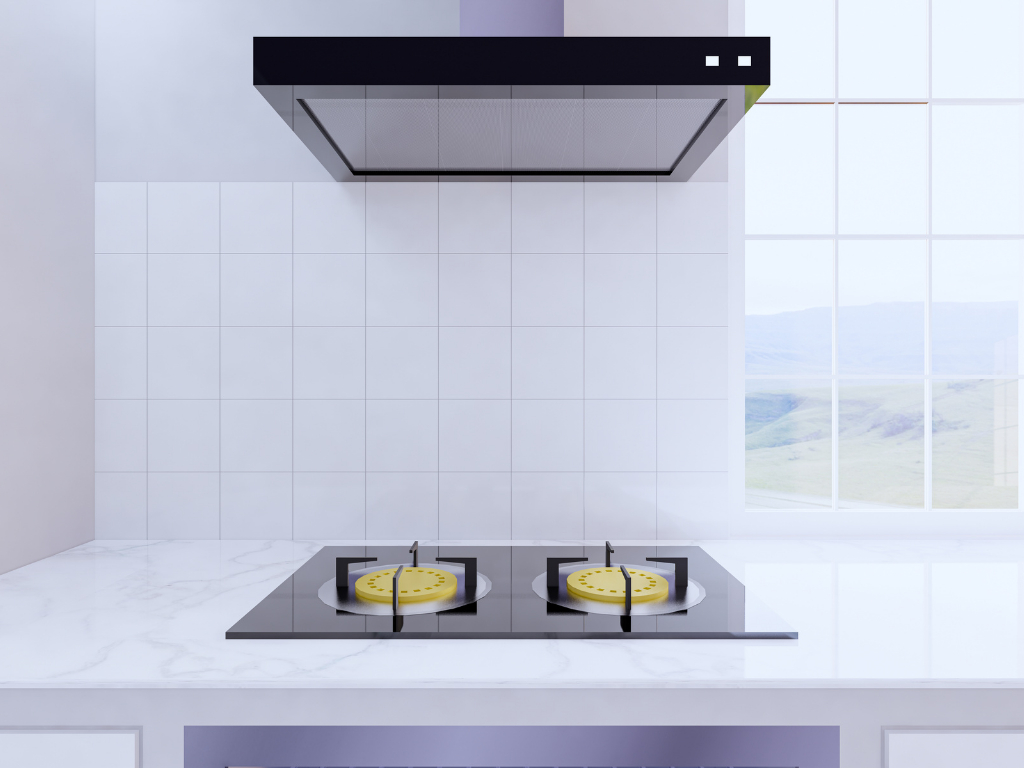 Getting Started with DC Hood Cleaning
If you have a hospitality business in Washington DC, for example, a restaurant, bar, or hotel, it's essential to keep up with proper hood cleanings. Your hoods may not look dirty on the surface, but they can get filled with grease and other contaminants that you don't want in your kitchen. These contaminants affect how well your equipment operates, which often leads to expensive repairs or replacements if left unchecked. If this happens it could put a strain on your business because you will lose money while trying to get the problems fixed.
Because cleaning hoods is not generally considered a priority by employees, it can be difficult to get them to stay on top of the required maintenance. However, if grease and other debris are left to build up – as soon as you detect an issue – it becomes a much larger problem for your business. Early detection and prompt action are key when dealing with this type of scenario.
DC Hood Cleaning not only offers excellent hood cleanings but also the best rooftop grease containment services in the DC area. We understand how important it is to maintain a rooftop grease containment system because if there is build-up on the rooftops of commercial property, this can cause many problems. For example, grease build-up can lead to health code violations and even invite pests such as seagulls and rodents that carry disease onto your property. In other cases, the grease build-up can cause structural damage to roofs due to their weight of it. You don't want to be stuck with a hefty bill because you let this build up and you aren't aware of what's going on.
If you're looking for an affordable way to keep your restaurant clean, then contact DC Hood Cleaning today.
For more information, contact us at (202) 953-5165.